(Türkçe çevirisi aşağıda)
Selia Artisanal Farmery
Selia Farm is one of the reasons that I am grateful to live in Bodrum. Established, designed and managed by Selva İşmen, you can see and feel that she really thought of every single detail about this place. This is a gourmet wine and olive oil production location. They are also producing amazing goats cheese in a very traditional way, no yeast. I normally don't eat cheese but I have seen how they are treated and how happy they are, wandering freely. The goats are coming from Switzerland, Saanen, they welcome you while you are going upwards to the wine cellar, very cute and lovely. You will see in their small but fully-packed shop is filled with natural products; coffee & cinnamon homemade soaps, raw sesame seeds, molasses and vinegars made with Zinfandel grapes (Ms. İşmen got the the seeds of these special grapes from Italy), fruit and mastika jams (they have lots of orchards and mastika trees), and of course olives, olive oil and wines. All organic. I think I cannot recommend their black olives enough, they are the best I have ever eaten (this is not easy for me to say as my maternal family has origins in Ayvalık, which is the olive heaven). They made their olives with Himalayan salt- which has a significant importance for me. Their wines made with Zinfandel grapes also become a legend. Wine tasting days can be organized for the groups, they have an amazing cellar. Let's hear what they say about themselves;
'We created Selia brand to awake the traditional tastes in our established family farm, in a 40 acres land in between Gökova and Mandalya gulfs, within the extraordinary climate in Bodrum.
It is our luck that the land has not been used for years; and the mastika tree in the entrance is the sign of this luck. The area is quite famous, it is known to provide very high quality olive oil and the best fruits and veggies to the emperors for centuries. It owes this quality and taste to the Aegean winds carrying the sea salt & minerals and the flower fragrances in soil…Selia, has a vision to carry on this fame furthermore, it has a knowledge about healthy eating has remarkable effects and importance. It is unfortunately limited produce because of the lack of pesticides & herbicides, any chemicals, and being done in traditional ways. Respecting the nature, without doing harm and over-farming, it is in harmony with it.This is a place doing its best for gourmets who want to live healthy and age healthily…'  I can't describe them better. It is close to the airport so I suggest you to stop by for half an hour.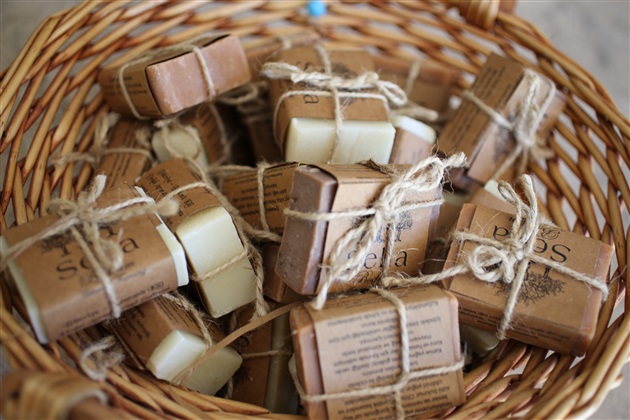 Selia Artisanal Farming
Bağlaryolu No:400 Çömlekçi Bodrum www.selia.com.tr
Kısmet Lokantası
This is the only place that I couldn't take a picture of. Kısmet, is a traditional Turkish restaurant, but it is so much more than that. You will understand that the outlook really fools you. Most probably you will eat the best olive oil dishes here. Unexceptionally, everything, everything is very delicious. Even the well known restaurants don't have this sustainable success, it is quite hard. Everything is local here, they use local ingredients, serve local dishes, very thoughtful. When you see these kinds of surprises in Bodrum, you really feel closer to this place. I say 'Long live Aegean!' in my every bite. Dandelion, collards, okra, edible weeds, beetroot, they are all significantly delicious. This is a good place for vegetarians and vegans.
Kısmet Lokantası
Atatürk Bulvarı No: 35 / A Konacık Bodrum
(0252) 319 0096
www.kismetlokantasi.com
Limon Gümüşlük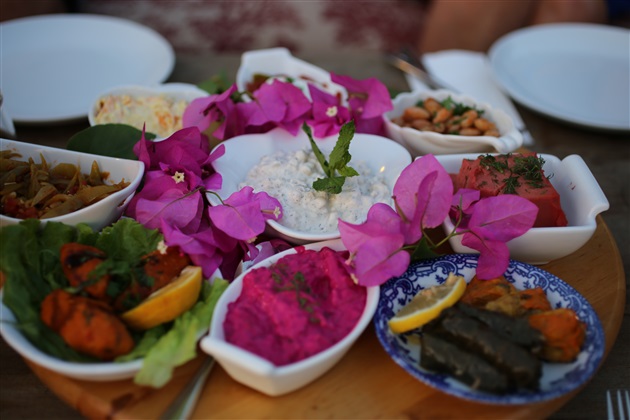 Limon is my favourite place in Bodrum for last 4 years. I claim that this is the best place to watch the sunset. This place is famous with it, people come here just for that. However, the specialty of Limon does not limit itself with a legendary sunset, they also provide you an amazing cuisine. They have a great menu, I think I have tried all of the mezzes, and I enjoyed them all. The ambiance and the atmosphere is great, very relaxing and thoughtful as it has those eye catching details and in harmony with nature. The owner Ms. Candan really thought of every detail, you feel it. I would recommend there to go twice; one for the breakfast- the best presentation, variety, and homemade with good ingredients- and second for the amazing mezzes and main dishes, accompanying sunset.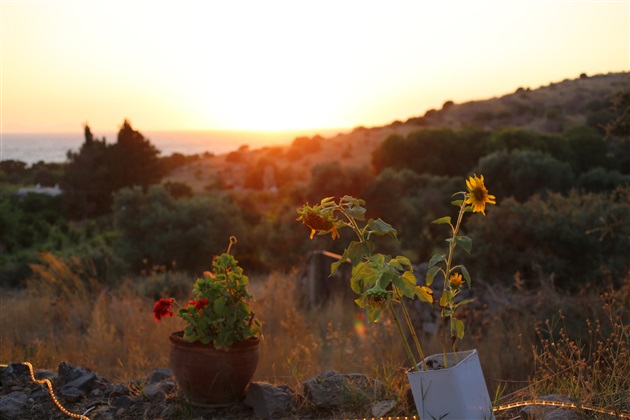 Limon Gümüşlük
Yalı Mevkii no:1,, 48400 Gümüşlük Bodrum
0554 740 6260
www.limongumusluk.com
Huysuz Aşçı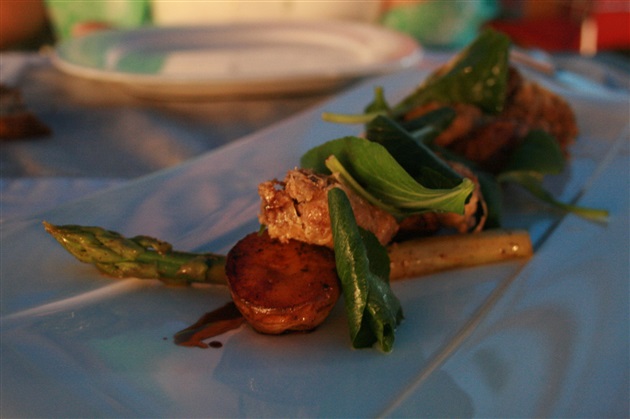 This place is like a fresh summer breeze grazed through all well known restaurant chains in Yalıkavak Palmarina. Who would want to go the restaurant chains, all have kinda the same menus, in such a special and beautiful place in Bodrum? I wouldn't. That's why, Huysuz Aşçı is the only place to go in Yalıkavak area. Think of a menu that consists of all known traditional Turkish homemade dishes, but what they serve is so gourmet and well presented, you are thinking 'did I order this?' The presentations are really successful. This is another surprise I encountered in Bodrum. I haven't had a chance to meet the owner of the place but, I have heard that she is doing this for pleasure not money, and she picks every ingredient herself, getting everything from different areas all around Turkey. She is really in love with her job and I admire such people. Long story short, if you are nearby Yalıkavak, definitely stop by.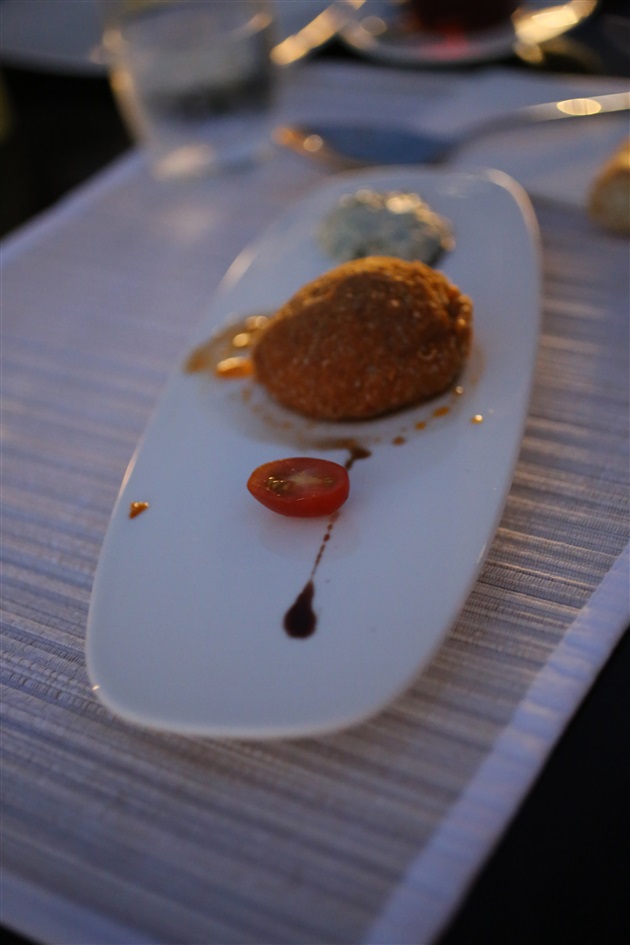 Huysuz Aşçı
Yalıkavak Palmarina, Merkez Mahallesi, Çökertme Caddesi Yalıkavak Bodrum
P.S. This is the translation of the post I wrote for Vogue Turkey Gourmet Blog during July 2013.
////////////////////////////
Bodrum'da sağlıklı yaşam rotaları (1.Bölüm)
Selia Artisanal Farmery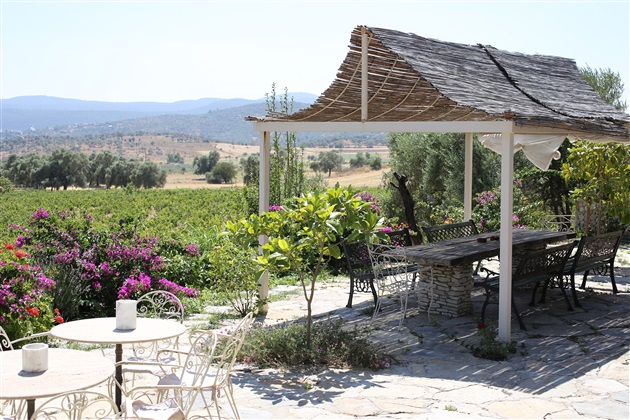 Selia Çiftliği, Bodrum'da yaşadığıma şükrettiren, paha biçilmez bir yer. İlk sırayı kesinlikle burası hakediyor. Selva İşmen tarafından tasarlanan, kurulan ve işletilen çiftlik, her bir noktasının uğraşılmış, ince detaylarla işlenmiş olduğunu hissettiriyor. Burası bir gurme şarap, zeytinyağı üretim yeri. Aynı zamanda inanılmaz güzel keçi peynirleri yapıyorlar; tamamen eski üsul, mayasız. İsviçre'den gelen Saanen keçileri, size yol çıkışında karşılıyor, inanılmaz sevimli ve sevecenler. Küçük ama bereketli dükkanlarında başka doğal ürünler de göreceksiniz; kahveli tarçınlı sabunlar, çiğ susam, Zinfandel üzümlerinden yapılan sirke, pekmez, yine çiftlikten bulunan meyve ve damla sakızı ağaçlarından yapılmış reçeller, ve elbette zeytin, zeytinyağı ve şaraplar. Özellikle zeytinlerini sanırım övmekle bitiremem, yediğim en iyi siyah zeytin buradan çıkıyor (ailesi Ayvalık kökenli olan ve her gün ortalama 40 zeytin tüketen biri olarak bunu söylemem gerçekten hiç kolay değil), ve zeytinleri Himalaya tuzuna yatırıyorlar. Bunun değeri benim için çok çok ayrı. Zinfandel üzümünden yapılan şarapları da efsane. Selva Hanım bu üzümlerin fidesini özel olarak İtalya'dan getirmiş. Şarap tadımı günleri de dileyen gruplar için yapılabiliyor, harika bir mahzenleri var. Buyrun bir de kendi ağızlarından onları dinleyelim;
'Bodrum'un olağanüstü ikliminde, Gökova ve Mandalya körfezleri arasındaki rüzgâr koridoru üzerinde yer alan 165 dönüm arazi üzerinde kurulu aile çiftliğinde geleneksel yöntemlerle hazırlanan lezzetleri Selia markası altında birleştirdik.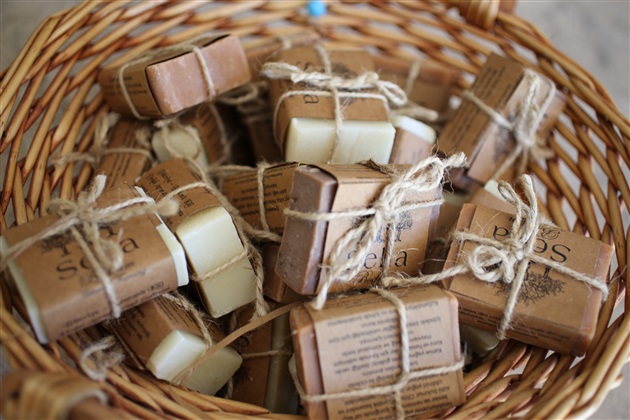 Arazinin yıllarca kullanılmamış olması bir şans; girişteki sakız ağacı ise bu şansın işareti. Bölge yüksek kaliteli zeytinyağı ile ünlü ve asırlarca imparatorluk merkezlerine en kaliteli meyve ve sebzeyi yetiştirmekle tanınıyor. Bu kalite ve lezzeti, düzenli esen Ege rüzgârlarının taşıdığı deniz tuzu ve minerallerle topraktaki çiçek kokularına borçlu…
Selia, bölgenin şöhretini bir adım daha ileriye taşımayı hedefleyerek, doğru beslenmenin insan sağlığı üzerindeki öneminin farkında. Tamamen geleneksel usullerle, hiçbir sentetik kimyasal ve ilaç kullanmadan, doğanın kendi dengesi içinde üretim yaptığı için maalesef sınırlı sayıda.
Sağlıklı yasayıp, sağlıklı yaşlanmak isteyen lezzet düşkünleri için en iyisini yapmak gayretinde…'
Bana da başka söyleyecek söz kalmıyor. Havaalanına çok yakın olduğundan, gidişte veya dönüşte mutlaka bir yarım saatinizi ayırıp oraya gitmenizi şiddetle tavsiye ederim.
Selia Artisanal Farming
Bağlaryolu No:400 Çömlekçi Bodrum
www.selia.com.tr
Kısmet Lokantası
Sizin için fotoğrafını çekemediğim tek yer. Kısmet, bir esnaf lokantası. Fakat bir esnaf lokantasından çok çok daha fazlası. Görünüşün ne kadar aldatıcı olduğunu burada anlıyorsunuz. Burada belki hayatınızda yediğiniz en iyi zeytinyağlıları yiyebilirsiniz. İstisnasız hepsi, altını çiziyorum, hepsi çok başarılı. Çok iyi restorantların bile böyle bir lezzet çizgisini yakalayabilmesi çok zor. Üstüne üstlük hepsi yöresel, heryerde bulamayacağınız, yöreye özel malzemelerle yapılmış yemekler, çok özenli. İnsan Bodrum'da böyle sürprizlerle karşılaşınca buraya daha da bir bağlanıyor. 'Ege'nin gözünü seveyim!' her lokmadan sonra burada klasik söylemim haline geldi. Hindibası, karalahanası, bamyası, otları, şevket-i bostanı, pancarı, hepsi ayrı güzel. Vegan ve vejetaryenler için cennet.
Kısmet Lokantası
Atatürk Bulvarı No: 35 / A Konacık Bodrum
(0252) 319 0096
www.kismetlokantasi.com
Limon Gümüşlük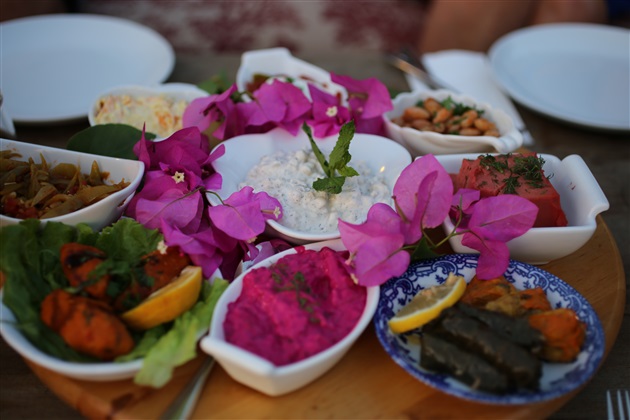 Limon, son 4 yıldır benim Bodrum'daki en favori mekanım. İddia ediyorum, Bodrum'da gün batımını izleyebileceğiniz en iyi yer. Buraya sadece günbatımını izlemeye gelenler var. Ama Limon'un özelliği bu efsanevi günbatımıyla kısıtlı kalmıyor, size bir de muhteşem bir mutfak sunuyorlar. Harika bir menüsü var, mezelerin sanırım hepsini denedim, beğenmediğim tek bir tane bile yok. Ambiyansı harika, çok rahatlatıcı, insanı kasmayan, ama ufak detaylarıyla gözünüzü okşayan, ruhunuza iyi gelen bir tarafı var, doğayla içiçe. Sahibi Candan Hanım buranın her bir detayıyla ayrı ayrı uğraşmış, bunu fazlasıyla hissediyorsunuz. Ben en az 2 kere gitmenizi tavsiye edeceğim, biri sabah kahvaltısı için-şimdiye kadar gördüğüm en iyi sunuş, çeşitlilik, ve doğal ev yapımı malzemeleri içeren kahvaltı buraya ait- ikincisi de harika manzarası ve günbatımıyla beraber harika mezeleri ve anayemekleri için.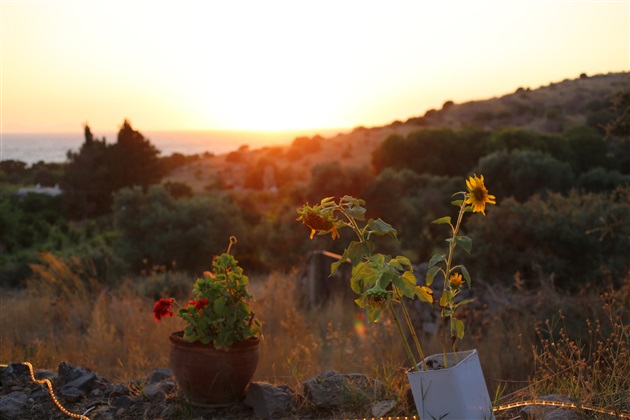 Limon Gümüşlük
Yalı Mevkii no:1,, 48400 Gümüşlük Bodrum
0554 740 6260
www.limongumusluk.com
Huysuz Aşçı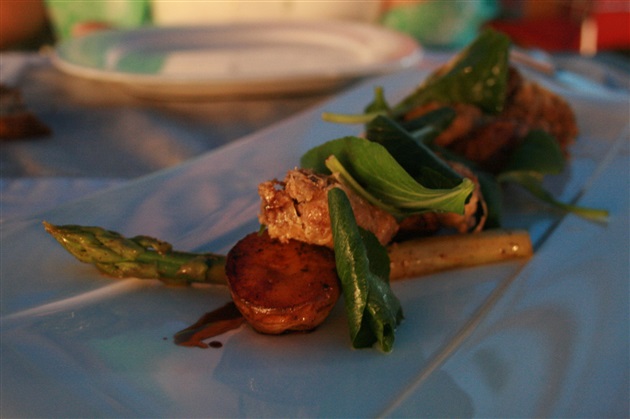 Burası yenilenen Yalıkavak Palmarina'da onca bilindik marka arasından yüzüne çarpan taze bir yaz esintisi gibi. Kim Bodrum gibi özel ve güzel bir yerde, heryerde zincir haline gelmiş, aşağı yukarı aynı menülere sahip yerlere gitmek ister ki? Ben istemem açıkçası. O yüzden bir arkadaşım tavsiyesiyle gittiğim Huysuz Aşçı, bana göre Yalıkavak'ta yegane gidilmesi gereken yer. Bir menü düşünün ki, hepsi bildiğimiz ev yemekleri, ama önününüze gelen tabak öyle gurme ve özel ki, insana 'ben bunu mu sipariş ettim' dedirtiyor. Sunuşlar gerçekten çok başarılı. Bodrum'da yaşadığım bir başka sürpriz daha. Sahibiyle bizzat tanışma şansım olmadı fakat aldığım duyuma göre bu işi para değil keyif için yapan, mutfağına giren her malzemeyi özel olarak seçen ve Türkiye'nin farklı yerlerinden getiren, işine gerçekten aşık bir hanımefendi. İşini böyle iyi yapan insanlara hayranım. Uzun lafın kısası, Yalıkavak yakınlarındaysanız, mutlaka uğrayın.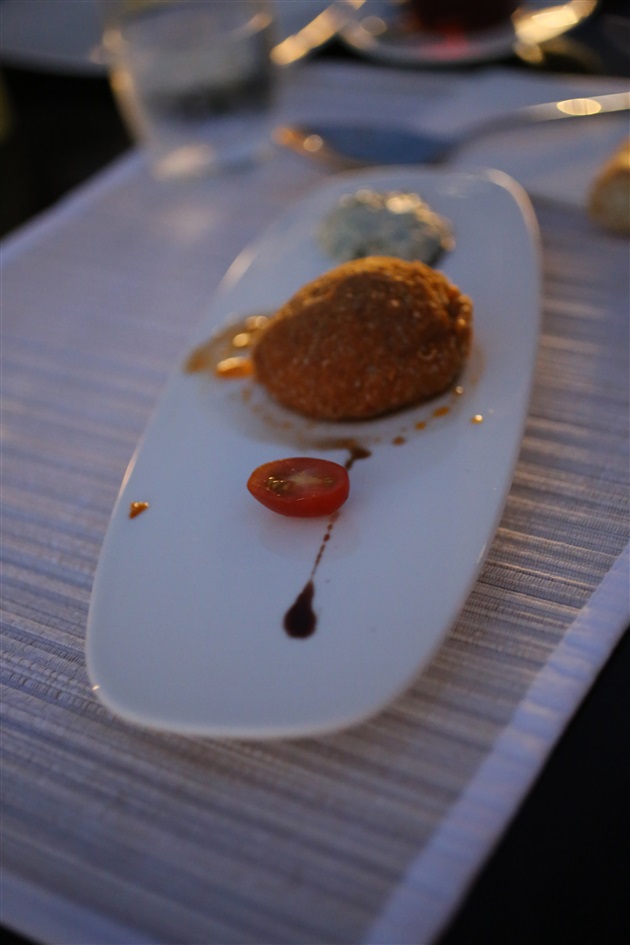 Huysuz Aşçı
Yalıkavak Palmarina, Merkez Mahallesi, Çökertme Caddesi Yalıkavak Bodrum
P.S. Bu yazıyı Temmuz 2013'te konuk yazar olarak Vogue Gurme Blog için yazmıştım. Siteye buradan ulaşabilirsiniz.